Looking forward to getting my hands on these next. Let me know if you've read either of these and what you thought about them!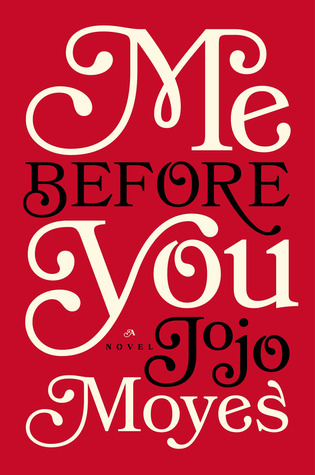 Synopsis:
Lou Clark knows lots of things. She knows how many footsteps there are between the bus stop and home. She knows she likes working in The Buttered Bun tea shop and she knows she might not love her boyfriend Patrick.
What Lou doesn't know is she's about to lose her job or that knowing what's coming is what keeps her sane.
Will Traynor knows his motorcycle accident took away his desire to live. He knows everything feels very small and rather joyless now and he knows exactly how he's going to put a stop to that.
What Will doesn't know is that Lou is about to burst into his world in a riot of colour. And neither of them knows they're going to change the other for all time.
Synopsis:
You think it's safe to walk alone at night. It's not.
You think the only threat is other humans. It's not.
Monsters are real. Demons are real. Vampires are real.
And I'm about to become one of them.
My name is Arianna Spero. I was an ordinary girl, living an ordinary life, until my mother lapsed into a coma. Now, I am her only hope. She made a deal with the devil, and on my 18th birthday he came to collect. But there's a way to save her. There's something the princes of hell want more than my mother.
Me.
So I signed my soul away and promised to pick a prince to marry. I would take the blood oath, become one of them, and give them an heir. I would become a princess of hell, and my mother would live.
I expected fire and brimstone. I expected pain and misery. I didn't expect beauty. I didn't expect magic.
I didn't expect love.
But the princes are keeping secrets from me.
Secrets that could shatter everything.